A practical guide for beginners, to read before using the Tool
Jurisdiction-specific lists of appropriate sources to be consulted in order to carry out a legally valid diligent search in 20 EU countries
(press release and full Report available)
Publications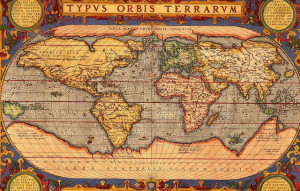 Report 2: Requirements for Diligent Search in 20 European Countries (June 2017)
ANNEX I to Report 2 – Study on Diligent Search Requirement in countries implementing the EU Orphan Works Directive – Questionnaire
ANNEX II to Report 2 – Sources for Diligent Search in 17 EU Member States
K. Patterson, R. Deazley & V. Stobo "Diligent Search in Context and Practice" (Digitising the Edwin Morgan Scrapbooks) – 2016
M. Borghi, M. Favale & K. Erickson "With Enough Eyeballs All Searches Are Diligent: Mobilizing the Crowd in Copyright Clearance for Mass Digitization", 16 Chi. -Kent J. Intell. Prop. 135 (2016)
Report 1: Requirements for Diligent Search in the United Kingdom, the Netherlands, and Italy (February 2016)
ANNEX to Report 1 – Sources for Diligent Search in the UK, NL and Italy 
K. Erickson How crowdsourcing might solve the astronomical challenge of copyright clearance, CREATe blog, 8 January 2016
Presentations
Leontien Bout "Dealing with Orphan Works: a  Dutch Film Archives' Perspective" Presentation at the EnDOW Symposium "New Approaches to the Orphan Works Problem: Technology, Regulation, Practices" 23 June 2017, Executive Business Centre, Bournemouth University
Jacob, M._"Creating the Best Practices in Fair Use of Orphan Work" Presentation at the EnDOW Symposium "New Approaches to the Orphan Works Problem: Technology, Regulation, Practices" 23 June 2017, Executive Business Centre, Bournemouth University
Maurizio Borghi "Diligent search across the EU: A survey of 20 member States for the EnDOW project", EUIPO, Meeting with National Authorities for Orphan Works, Alicante 7 December 2016
Maurizio Borghi "Making sense of Diligent Search", EnDOW Workshop, IViR, University of Amsterdam, 30 June 2016
Aura Bertoni, Maurizio Borghi, Marcella Favale, Annabelle Shaw "Clearing the rights for Public heritage collections: The problem with Diligent Search", Workshop at CREATe Festival "Copyright & the Future of Digital Creativity", London 24 June 2016
Maurizio Borghi "Digitizing orphan works and the challenge of diligent search", Presentation and discussion at "Unlocking Film Heritage: Archives & Copyright Information Exchange", British Film Institute (BFI), London, 17 May 2016
Maurizio Borghi "Digitization, orphan works and the problem of 'diligent search': which way forward for European cultural institutions?" Presentation at Past's Future workshop, University of Copenhagen, 18 April 2016
Marcella Favale "The Accessibility of the Sources for Diligent Search" 4thEuropeana Licensing Workshop – Luxembourg, 27 November 2015
Maurizio Borghi "Crowdsourcing diligent search: a solution for the orphan works problem?" 4thEuropeana Licensing Workshop – Luxembourg, 27 November 2015
Maurizio Borghi "Crowdsourcing diligent search: a solution for the orphan works problem?" Presentation at Digital Catapult Centre, London, 29 September 2015
Maurizio Borghi and Marcella Favale "Crowdsourcing the orphan works problem", European Policy for Intellectual Property (EPIP) 1oth Annual Conference, University of Glasgow, 3 September 2015
Maurizio Borghi "Digitization and the orphan works problem. Which way forward for UK cultural heritage institutions?", ARCLIB Annual Conference: Making Libraries, Making Information, Making Architecture, Arts University Bournemouth, 10 July 2015
Data
Decision processes and complete list of sources for diligent search in 20 EU Member States are available below:

The above downloadable decision processes, intended to determine whether a certain work or other subject matter vested with copyright or neighbouring rights is an orphan work in light of the EU Orphan Works Directive (Directive 2012/28/EU) are part of the Heritage Plus project EnDOW (Enhancing access to 20th Century cultural heritage through Distributed Orphan Works clearance).
They are licensed under a Creative Commons Attribution License.
You are free to:
share – to copy, distribute and transmit this work
remix – to adapt this work
To use the work please attribute the work like this:
;Orphan Works Decision process; created by EnDOW (diligentsearch.eu) licensed under a CC BY 4.0 license (https://creativecommons.org/licenses/by/4.0/).
Technology
diligentsearch.eu will be build upon existing open source technology that makes outofcopyright.eu available. It will facilitate a decision making process to do a diligent search according the EU Orphan Work directive. The source code of this can be found here.